Marie Shinmoto
Registered Physiotherapist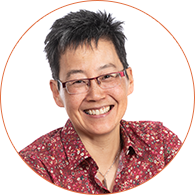 My name is Marie and I am the owner of M.A.P. Physiotherapy. I believe that humans are complex beings and as such, no single issue is as simple as it may seem. It takes tremendous skill to truly help someone heal and I will spend the rest of my days learning more about how to do just that.
My superpower is that I can feel so many things in someone's body. I can feel the electrical activity of the nervous system, the movement of circulation, and even the power of emotional trauma that has been stored in the tissues. Before I sorted out what I was feeling it was rather overwhelming, but once I realized that I can pick up on the language of the body's many systems, I began to understand the healing potential this has. Read more about my journey of discovery here.
"You either walk inside your story and own it or you stand outside your story and hustle for your worthiness."

– Brené Brown
After graduating from Queen's University in 1989, I spent the first ten years of my career in acute paediatrics at the Children's Hospital of Eastern Ontario, where I worked with children with cystic fibrosis, neurological injuries and disorders, and those acutely ill in intensive care and neonatal intensive care. The children I worked with taught me patience and compassion. I then moved into private practice where I have since worked with children and adults with neurological and orthopaedic issues.
I love learning and in pursuit of such, my favourite question is "why?" Although it sometimes makes me sound like a three year old, that simple question has led to many a great learning experience. I believe that the day I stop learning is the day I should retire.
While not fully bilingual, I can provide services in both French and English. When not working I can be found running (sometimes after my children and other times after my ego), swimming, enjoying the great outdoors, or trying desperately to organize something in my house as I refuse to succumb to chaos.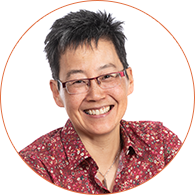 Marie Shinmoto
Why did you become a physiotherapist?
I chose physiotherapy almost randomly. I had no idea what I wanted to do but knew that I liked science. My cousin happened to be a physiotherapist and I thought that sounded interesting even though I didn't have a clue what it really was. Fortunately it turned out!
Something you would like people to know:
When medical professionals say that they don't know why you have a certain condition, don't just accept that answer. Keep digging because there is always an underlying cause, we just haven't always figured out what it is yet.
Areas of Interest
– Paediatrics
– Complex Multiple System Issues
Book an Appointment with Marie
Daytime hours, Monday to Thursday.
Meet Our Team
All of our therapists believe in treating a whole person, not just the part that hurts. We have various areas of interest and expertise to meet all of your health care needs. We look forward to helping you.